As fellow moms you probably have realized what a commodity sleep is.  I don't know that I fully appreciated sleep in my pre-baby days.  In fact in college there were many times I pulled all nighters to get projects/homework done. I am sure you were there too.  And the crazy part is that it never seemed to phase us!  Somehow we were fine with less sleep and were still able to function.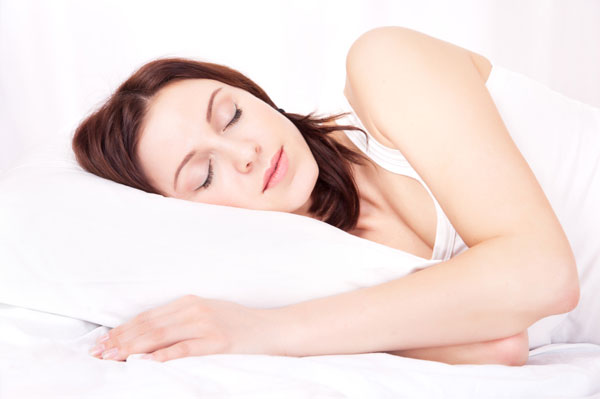 Well now, many nights occur where I am woken up by a crying toddler, or I toss and turn because I am uncomfortable due to my ever-growing pregnant belly. I never realized how important a thing a mattress is in affecting how one sleeps. Unfortunately, when my husband and I were first married we went mattress shopping and decided to go the frugal route.  In retrospect, we really regret cheaping out because it has made getting a good night's sleep difficult.
I don't know if you have ever seen this commercial with the mom who is a bear, but when I saw it I couldn't get over how much it fits me to a T! I am totally a bear when I don't get adequate sleep and it is ironic who it is advertising for.
I have heard great things about Tempur-pedic mattresses and we went recently to the mattress store to try some out.  While they were awesome, they greatly exceeded our budget.  Maybe someday we will splurge and buy one, but at this point we couldn't swing it.  There was also the option of going with a less expensive brand, but they just didn't feel the same.  I don't know if it is because Tempur-pedic has proprietary rights to the special material that perfectly conforms to your body, but none of the other mattresses were able to do the same. Apparently their scientists were the ones who first came up with the "TEMPUR material" which reacts continuously to your body's specific shape, weight and temperature, delivering the cushioning you want, and the support you need to fully relax.
So now that I have gotten you all excited about this amazing TEMPUR material, I am going to squash your dreams by telling you that the mattresses range in price from $1,600 all the way up to $8,000. And that isn't including the special bed base/frame that goes with it.
Discouraged, we left the mattress store wondering what we were going to do.  Well we searched online and at Bed Bath and Beyond and found out that Tempur-pedic makes a 3 inch mattress topper! It is called the Tempur- Topper Supreme 
and it comes in all sizes.  For a queen sized bed it was $399, (but if you get it at Bed Bath and Beyond you can use one of their 20% off coupons and save about $50!). We decided to go for it since it is a fraction of the price.
We were relatively skeptical in the beginning and be warned, because it is so tightly packed it needs about 24 hours to expand to it's full thickness, but it didn't disappoint us.  We were so tired we slept on it right away, and even when it wasn't fully expanded it was conforming to our bodies.
Being pregnant and having lots of aches and pains currently, I can not tell you how much comfort it provides my aching hips and back. I am very pleased with this purchase and would definitely recommend this to someone who can't afford a new Tempur-pedic mattress but still want the feeling Tempur-pedic provides.
What have you done to improve your sleep?